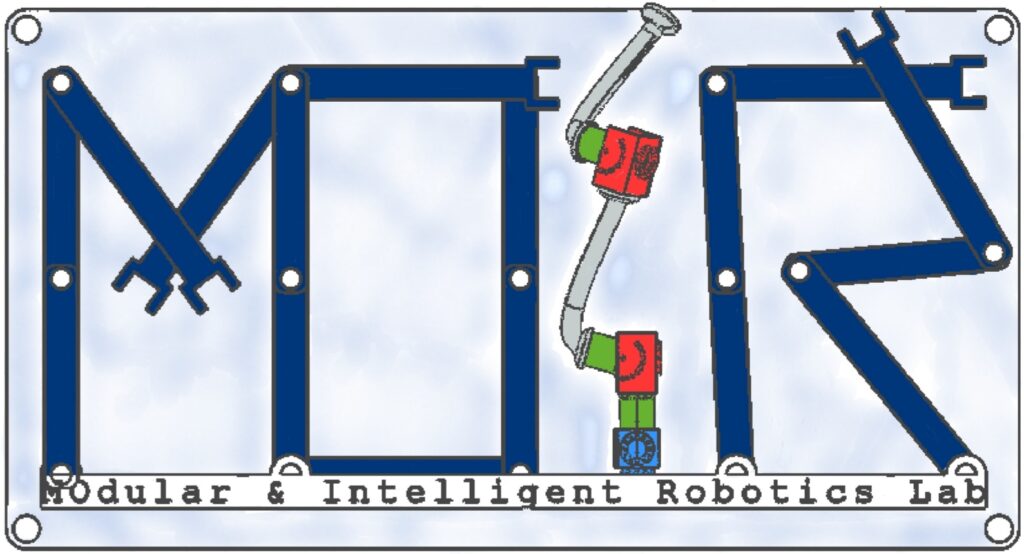 MOdular & Intelligent Robotics Lab
Modular and Intelligent Robotics Lab is headed by Dr. Ekta Singla, Associate Professor, Department of Mechanical Engineering, Indian Institute of Technology (IIT) Ropar, Punjab, India
Focus of this lab is to contribute in various research areas of Robotics – Modular solutions for custom design requirements.
---
Research Areas:
---
Task-based optimal customized manipulator configuration designs.
Unconventional Modular library design to incorporate Modularity and Reconfigurability.
Optimal Architecture planning and design of the modules based upon manipulator kinematics and dynamics
Unified and Automatic Modeling and control of Modular and Reconfigurable Manipulators
---
Task-based dimensional synthesis of wearable upper limb exoskeletons.
Modular design of upper limb rehabilitation device.
To cater the challenge of anatomical alignment and length adjustment.
Optimal configuration selection of hybrid mechanism for exoskeleton design.
---
Robotic Assistance in Agricultural fields.
Task-oriented configuration design for vertical farms.
Modular system design for Vertical agriculture farm set up
---
Modular mobile manipulator design for vertical agriculture farm
---
Modular design of bio-inspired active camouflage skin for robots